CELEBRITY CRUISE LINE'S
SUMMIT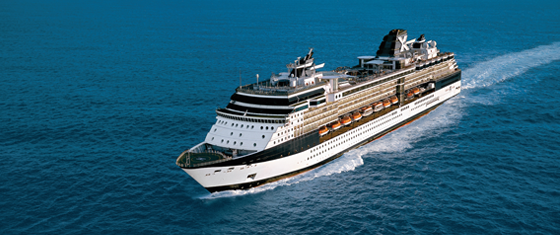 View Deck Plans
Passenger Capacity - 2158
Gross tonnage - 91,000 grt
Length - 965 feet
Beam - 105
Maximum speed - 24 knots
Dedicated - October 1, 2001







Penthouse Suite
Category: PS
Royal Suite
Categories: RS











Celebrity Suite
Categories: CS
Sky Suite
Categories: S1, S2







Family Ocean View
Categories: FV
Aqua Class
Categories: A1, A2






Concierge Class
Category: C1, C2, C3
Verandah Suite
Categories: 2A, 2B, 2C











Ocean View
Category: 4, 5, 6, 7, 8
Inside
Categories: 9, 10, 11, 12, Singles







Terms of Purchase Cabin Deposit Amounts
$800/Person (suites)
$500/Person (non-suites)


Payment Plans

Payment Plan One - Standard Semi-Annual

After making your onboard deposit, make one payment (half of remaining balance) on August 1st, 2017 before making your final payment on January 1st, 2018


Payment Plan Two - Sail-A-Way
(Monthly)

After deposit, make smaller, equal installments on the first day of every month starting August 1st, 2017 and ending on January 1, 2018.

Payment Plan Three - Sail-A-Way
(Quarterly)

We offer a third way to stretch payments. After deposit, make three smaller installments.
Due as follows:
FIRST installment (1/3 of remaining balance): due July 1, 2017

SECOND installment: due
October 1st, 2017

FINAL Payment (Remaining Balance) due
January 1, 2018


Port Charges/ Taxes/Gratuities/ Admin Fee/ Fuel Surcharge

$325 per person is due when remaining balance is due. This payment satisfies guest's total obligation for port charges, taxes, gratuities, and admin fees.


Airfare is Extra.

PRICING: (Prices below are Per Person Double Occupancy)
Suites

Type

Hitmakers
Special
Rate

Standard Rate

Penthouse Suite

[SOLD OUT]

PS
$8,999
$9,099
Royal Suite

[SOLD OUT]

RS
$5,199
$5,299
Celebrity Suite

[SOLD OUT]

CS
$4,349
$4,449
Sky Suite

[SOLD OUT]

S1/S2
$3,799
$3,899
Family Ocean View Suite

[SOLD OUT]

FV
$3,649
$3,749
Aqua Class

[SOLD OUT]

A1/A2
$3,099
$3,199
Concierge Class

[SOLD OUT]

C1/C2/C3
$2,749
$2,849
Verandah Class

[SOLD OUT]

2A/2B/2C
$2,599
$2,699
Ocean View

[SOLD OUT]

4/5/6/7/8
$2,349
$2,449
Inside Class

[SOLD OUT]

9/10
$1,899
$1,999
Inside Class

[SOLD OUT]

12
$1,699
$1,799
Singles

[SOLD OUT]

SINGLES
$2,899
$2,999
Additional Passengers:
The cost for 3rd and 4th passengers in a stateroom range between $800 and $1,500 per person plus all applicable taxes and fees. Please note, in the event of a cancellation of a 3rd or 4th passenger, the remaining passengers in the cabin are responsible for the full double occupancy price of the cabin.
Included/Excluded Charges:
These prices are "cruise only" in U. S. Dollars (USD) and are quoted per person based upon double occupancy, except for "Singles", and do not include port charges, airfare, ground transportation, onboard purchases, purchased drinks onboard or excursions. It does include all meals, shows and onboard events produced by StarVista LIVE.
Cancellation Policy:
All payments are non-refundable. Star Vista strongly recommends the purchase of Trip Insurance (see below).
Trip Insurance:
Star Vista strongly encourages the purchase of trip insurance. Please inquire at the time of booking about trip insurance, as certain preconditions mandate purchase within 21 days of your reservation to be effective. Certain policies allow for a nearly full refund for almost "any reason or cause" whatsoever.
Military Rate:
To inquire about our "Military Rate" please call the office at 316-641-2767. To qualify for Military Rate, you must be active duty, retired after 20 years of service or medically discharged and provide a copy of your retired or active military identification card, or Form DD-214 showing Retired status or an accumulation of 20 or more years of service.


2018 Itinerary

February 24 - March 3, 2018

Saturday, February 24, 2018
Departing from Fort Lauderdale, Florida
4:00 PM

Sunday, February 25, 2018
At Sea

Monday, February 26, 2018
At Sea

Tuesday, February 27, 2018
Oranjestad, Aruba
9:00 AM - 12:30 AM

Wednesday, February 28, 2018
Willemsted, Curaca
8:00 AM - 5:00 PM

Thursday, March 1, 2018
At Sea
Friday, March 2, 2018
At Sea
Saturday, March 3, 2018
Fort Lauderdale, Florida
Disembarkation
7:00 AM


Ports of Call
Fort Lauderdale, Florida
Fort Lauderdale lies along the Atlantic Ocean at the mouth of the New River, 25 miles north of Miami. Its warm tropical weather attracts many people throughout the year. For sun-worshippers, the city has six miles of beaches. There are also many recreational waterways with extensive boating facilities, access to every conceivable watersport, a variety of fascinating museums and trendy restaurants, and an array of entertainment venues.
Oranjestad, Aruba
Located on the picturesque southern coast, Oranjestad is the historic Dutch capital of Aruba, with traditional, tall, multicolored houses that combine carved wooden doors and typical Dutch tiles with open-air patios. The charm of the city complements the beauty of this popular Caribbean island where the Dutch and indigenous cultures have merged to give Aruba its unique atmosphere. Today's visitors can enjoy this culture along with beautiful beaches, excellent snorkeling and exciting nightlife.
Willemstad, Curacao
Curaçao is the largest of the six islands that comprise the Netherlands Antilles. It gained autonomy from the Netherlands in 1954, but the Dutch influence is still very visible in Willemstad's architecture and culture. With the growth of the oil industry in Curaçao in the early 20th century, workers and their families came to the island from more than 50 countries, providing a varied and vibrant population. Everyone should experience the sights, sounds and energy of this unique destination.
Fort Lauderdale, Florida
There is an abundance of things to see and do in the Fort Lauderdale area: visit the newly redesigned Fort Lauderdale Beach and cafes, stroll the historic Riverwalk, shop the luxurious stores on Las Olas Boulevard or venture to the Everglades for an intriguing air boat excursion.